art class results + an art studio tour
after my accounting class, went straight to the art and music bldg to finish my work last wednesday. it was just the prof and me there, talked about my work. he really think i have a knack about this art class, felt sorry that no one is teaching drawing 2 next semester. he advised that i take painting 1 just for the heck of it, and maybe take drawing 2 over the summer. i ain't complaining.
anyway, here's my work! i call it "crotch of pillows". figure it out, it ain't that hard to do so.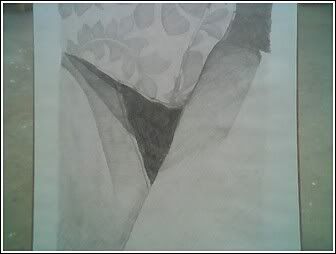 and here are the models: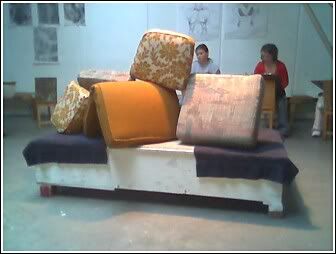 (check out the girl in gray/light blue shirt. that's candice!)
now here's a short tour of the studio. once you enter, you'll find some body drawings taped on the wall. these pics are for the drawing 2 class, they do body figures: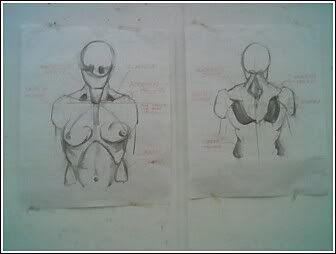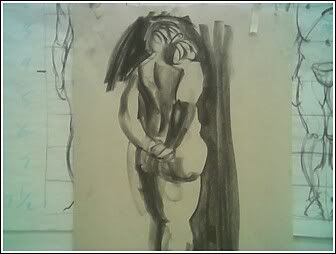 then once you reach the center of the room, turn around and here's what you'll see: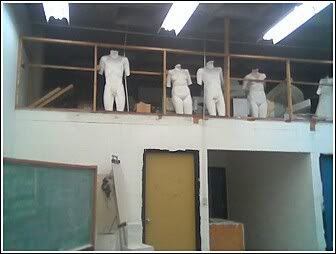 haha! yep, them are body casts. and they are right above me in class! haha! like i said in the previous post, i sit next to the door (the big hall you see, that is a door! the smaller one you see goes to my prof's office). wanna take a closer look? i bet you'd like that, haha!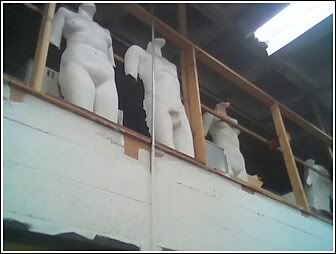 i syre hope you can figure out which ones are males and females :-)