techno-splurge
i splurge almost two hundred moo-lahs today on my notebook. well, not really just ON my notebook - me got a pretty cool printer and a nice webcam.
ate in and i went to
circuit city
when she visited and asked her opinion about trying to buy a printer. we found one for almost a hundred bucks which can do scanning and copying jobs. we also found one with fax-features but i don't even have a phoneline at home so that's down the drain. so i just got my
hp psc 1315
this afternoon after watching kill bill vol.2 (a dvd i just bought yesterday!).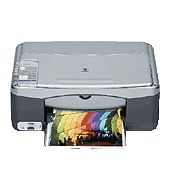 then, i got my eye on this webcam for notebooks. it was so cool-looking that i thought, "what the hell, so i'm not having dinner for the next five days!" and got the freaking webcam. it is so compact and built mainly for notebooks so i just have to get it. cute naman e, it's by
creative
which is my second choice after
logitech
. anyway,
here's
what got:
ka-ching! ka-ching!