feeling hot
yesterday, after my cost accounting class, some of my buds and i grabbed something to munch on, on our way down the business school's stairs, lo and behold, a burning car.
yes. a car. burning. in flames. smoke and all that.
photo op: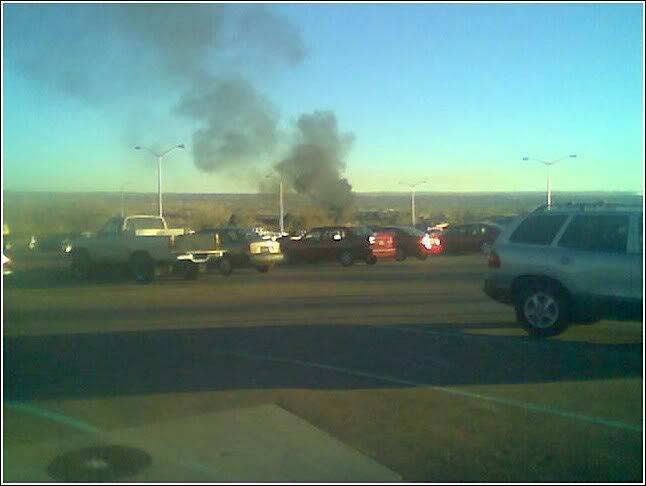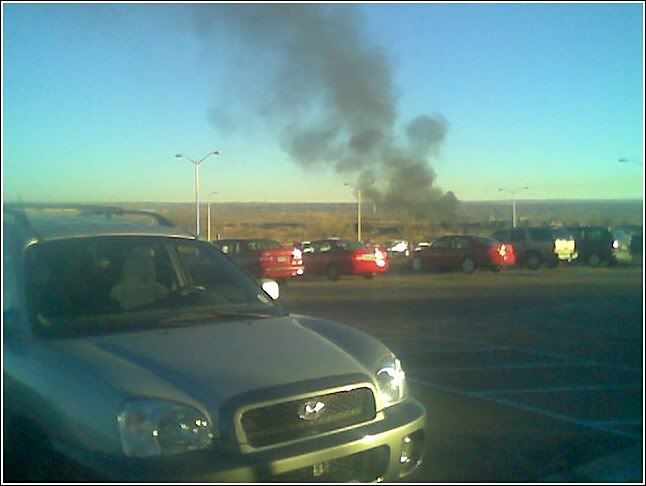 it was an old car, been there for at least the whole semester. it's nothing new, really. i think it was last year or the year before that when someone burned the apartment manager's car in walking stick (where i used to live at).
then got this mass e-mail:
The Sheriff's Office at CSU-Pueblo is attempting to locate two males that were seen leaving the area of the car fire at the time the fire started, which was about 3:50 p.m. The males are described as:

1. White male, approximately 5'7" tall, 150 pounds, dark hair, beard, wearing a light brown jacket and a ball cap with Hawaiian print.

2. Average build white male, dark hair, no coat wearing a white t-shirt with a rock-n-roll band logo.

If you have any information regarding these individuals or witnessed the incident please contact the Sheriff's Office at CSU-Pueblo at 549-2373.

Thank You
Sgt. Brown
i love college.