my granpa is a very very patient man
yesterday was my granfolks' fiftieth anniversary. read that again. fiftieth. 50th. fifty years.
it was one fun day despite the fact in the past two days, i only had four hours of sleep, and they weren't even lumped together.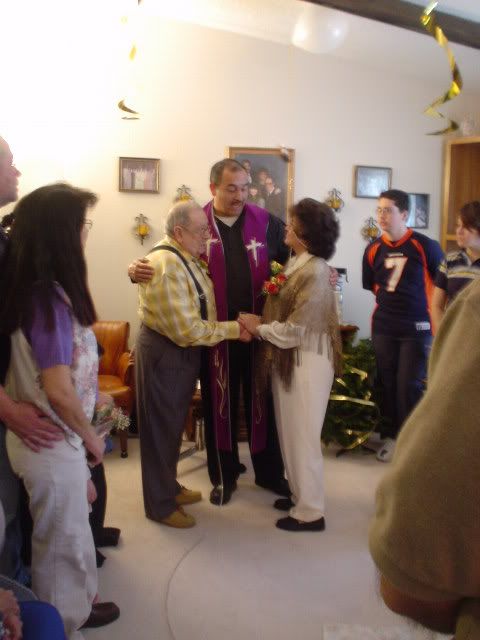 granpa and granma renewing their vows. granma cried. such a llorona, haha!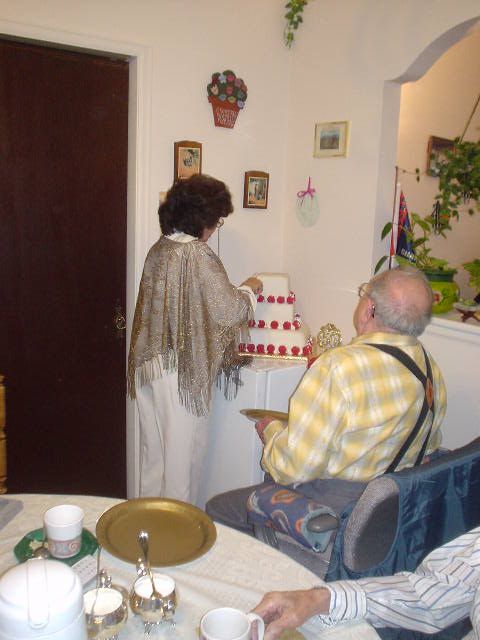 granma cutting the wedding cake while granpa looks on. check that pot of flowers above her, it says "grandma's favorite flowers" and it has our names on it :-P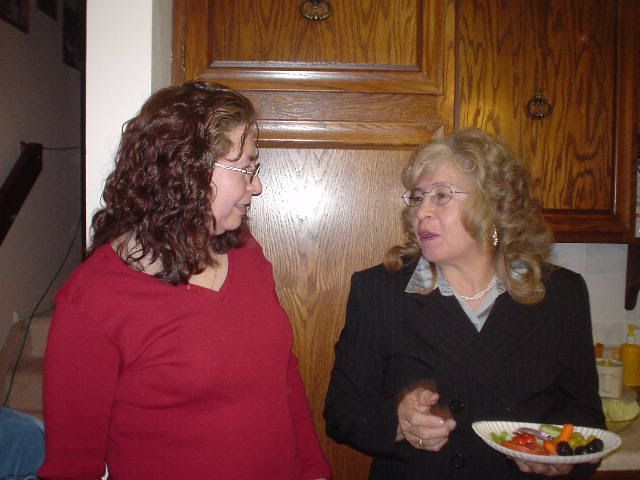 i just have to take a picture of granma's two sisters - aunt berna and aunt noel. they look like versions of each other!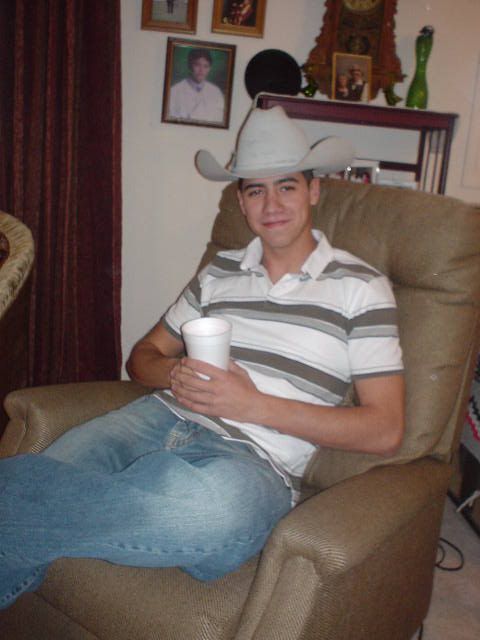 cousin dan goofing off with granpo elias' cowboy hat. and you can see my grad pic way back in high school behind him!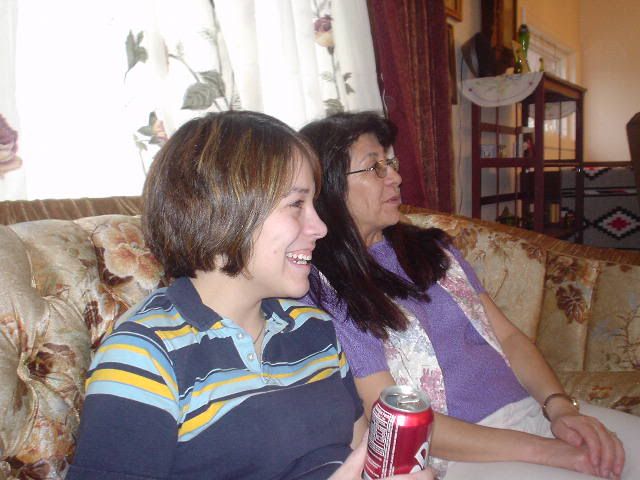 the whitt girls - cousin meg with aunt renee. this would probably be the last time i'm gonna see meg single, she's getting married this august.